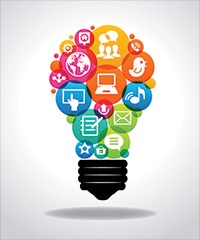 UConn's Marketing Department gives you the solid training you need to excel in digital marketing and analytics. You will take classes at the #1 undergraduate public business program in New England.* We have been teaching digital marketing since 2000 and our faculty are known internationally for their expertise in digital marketing and analytics. We offer a concentration for marketing majors and a minor for non-marketing business and non-business students in Digital Marketing & Analytics. Highlights include:
A comprehensive and integrative approach to digital marketing and analytics that includes digital products and services, dynamic pricing, and online distribution, as well as social media and digital communication. You will learn to think strategically about digital marketing and analytics,
Research-based insights that support your learning,
An emphasis on helping you develop the critical thinking, communication, and data-driven analytical approaches that leading businesses want.
Concentration
Marketing majors; Storrs Only.
Minor
Business and non-business majors; not open to marketing majors.
*US News & World Report 2014; Bloomberg Business Week 2013