The Marketing Department offers an Advanced Business Certificate for business professionals who are interested in careers in the areas of digital marketing and analytics, big data and strategic marketing, marketing research, customer relationship management, and targeted database marketing. Our courses provide a framework to develop integrated digital marketing strategies in pursuit of long term marketing objectives. We explore major tools of digital marketing, including search engine optimization, online advertising, and digital social media, and investigate innovative strategies in the digital environment that apply to branding, segmenting, targeting, positioning, customer satisfaction, and marketing communication. Our courses also develop skills to use web and social media analytics tools to gain customer and market insights, methods and techniques to respond to online consumer behavior in real time, forecast sales, profile and target customers, and inform marketing decisions, and "big" data tools such as such as neural networks, market basket analysis, sequence detection, and text mining.
Quick Facts
| | |
| --- | --- |
| Locations | Hartford, Stamford, or Waterbury |
| Length | Five courses |
| Term | Fall, Spring, Summer |
| Course Fees | Commensurate with Part-time MBA course fees |
New Course Requirements Beginning Summer 2019 (18 credits)
Required Courses (12 credits)
MKTG 5115
Marketing Management*
OPIM 5603
Statistics for Analytics**
MKTG 5665
Digital Marketing
MKTG 5251
Marketing and Digital Analytics
Flexible Marketing Electives (6 credits)
Two additional 5000-level MKTG Electives
Not all courses available every semester or on every campus.
* Prerequisite for all other 5000-level Marketing courses
**Prerequisite for MKTG 5251 and several Flexible Marketing Electives.  Students enrolled prior to the 2018 catalog year may substitute OPIM 5103
Students who began the certificate prior to Summer 2019 please click here for course requirements.  You may also pursue the new course requirements above, but they may not be combined.

Application
Prerequisites
Applicants must fulfill one of the following requirements:
Graduate degree (Ph.D., MD, JD, Master's) from a fully-accredited university or college
Undergraduate degree from an accredited institution AND be a working professional in the areas related to marketing
Process
Applications are accepted on a rolling basis and reviewed by the Admissions Committee to the Part-time MBA Program at the campus to which the applicant is applying (Hartford, Stamford, or Waterbury).
Please review the Application Instructions before starting your application.
Contact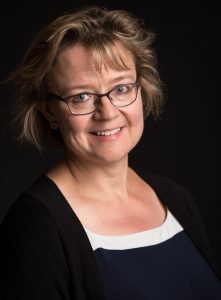 Laine Kingo, Senior Advising & Compliance Specialist
Part-time MBA Program & Graduate Business Certificates

Laine.Kingo@uconn.edu
(860) 728-2442